Ons verhaal
Wij maken groei voor iedereen toegankelijk.
We hebben allemaal onze dromen, ambities en uitdagingen in het leven. Hoewel we een prachtig en uniek instrument hebben om hiermee om te gaan - ons brein - is het niet altijd eenvoudig om onze doelen te bereiken. Veel van ons lukt dat niet alleen. En dat is OK!

Echter, om hulp vragen kan spannend zijn en hulp krijgen is vaak prijzig. In een wereld waar veranderkracht en weerbaarheid cruciaal is voor organisaties om te overleven en voor professionals om te floreren, willen wij iedereen toegang bieden tot instrumenten om het maximale uit de kracht van hun brein te halen.

Daarom bouwen wij een platform waar je de best mogelijke hulp kunt krijgen op basis van specifiek hoe jouw brein werkt. Met onze technologische aanpak en zelflerende (AI) feedback systemen houden wij onze prijzen eerlijk en toegankelijk voor iedereen.
mensen in ons interventie ecosysteem
Landen waarin we mensen hebben geholpen
Om 10 miljoen mensen te helpen de kracht van hun brein te gebruiken en hun potentieel te ontsluiten voor 2025.
BrainCompass is opgericht door dr. Wouter van den Berg, de eerste neuro-econoom van Nederland. Gedurende zijn promotietraject overbrugde hij het gat tussen de economische- en de neurowetenschappen. Hij legde daar het fundament voor het 'emergente zelf' model dat BrainCompass nog steeds gebruikt.

Wouter zijn interesse en passie voor het vrijspelen van talent heeft een oorsprong in zijn jeugd. Voor hij wetenschapper werd, had hij de ambitie om profvoetballer te worden. Hij vertegenwoordigde Nederland twee keer in de jeugd en zag veel talenten komen en veel talenten gaan.

Hij raakte ervan overtuigd dat om potentieel vrij te spelen, we allemaal onze eigen reis te maken hebben. We zijn allemaal anders en als we de route aanpassen zodat die past bij wie zij zijn, wordt het vrijspelen van talent stukken makkelijker. Dat proces start met een eerlijke blik naar binnen en volledig zelf bewustzijn. Dat is wat wij willen bieden!
Quotes die ons inspireren
Fall in love with the problem, not the solution.

Life is not about finding yourself, but about creating yourself.

The meaning of life is to find your gift. The purpose in life is to give it away.

We do not think and talk about what we see. We see what we are able to think and talk about.

Make the change easy. Then make the easy change.

What better way to discover the unknown than to follow your instincts instead of your plans?
We zijn er om je te helpen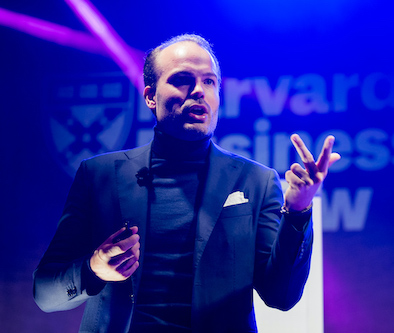 dr. Wouter van den Berg
Oprichter / Neuro-econoom
Wouter ontwikkelt en scherpt het BrainCompass model aan. Hij is ook een (executive) coach, inspirator, team facilitator en uitdager in de boardroom als het gaat over hoe de neurowetenschappen onze visie op talent- en leren en ontwikkelen zouden moeten beïnvloeden.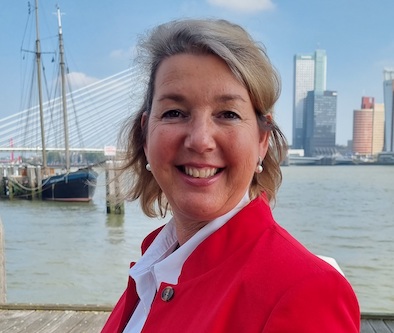 Daphne Lodewijk
Partnership Success Manager
Wij zijn onderdeel van een uitgebreid ecosysteem. Daphne zorgt voor een succesvolle samenwerking en is jouw eerste bron van energy, enthousiasme en wijsheid over hoe je een BrainCompass kan inbedden in jouw leer- en ontwikkel waardepropositie.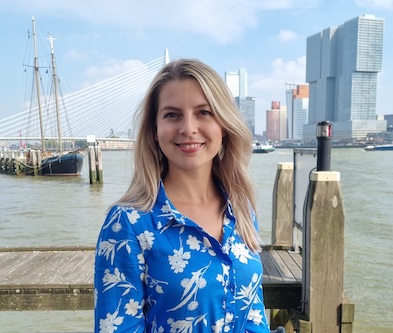 Maudi Wagenvoort
Interventie specialist
Als Organisatie psycholoog ontwikkelt, ontwerpt en integreert Maudi interventies in het BrainCompass model. Ze is ook een coach en team facilitator waar ze theorie en praktijk aan elkaar verbind om tot blijvende gedragsverandering te komen.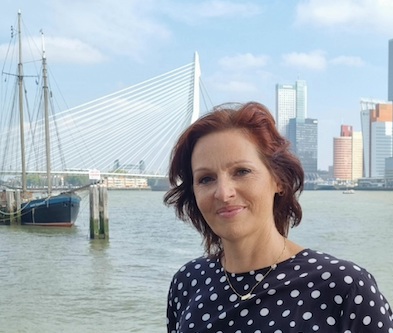 Tiffany Borsboom
Business Assistant
Tiffany houdt ons draaiende zorgt ervoor dat het kantoor, de agenda's en de afspraken zo lopen als het hoort. Als je iets gedaan wilt krijgen, moet je vooral bij Tiffany zijn. Zij weet de wat, hoe en waarom van alles.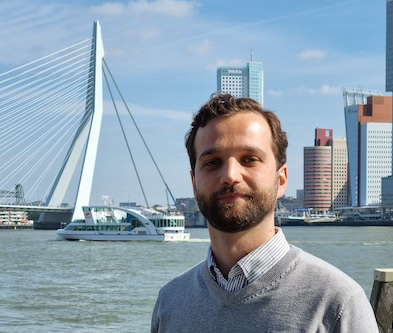 Ivan Jovanovikj
CTO
Ivan is het brein achter ons state-of-the-art online platform waar we jouw data, rapportages en leeromgeving beheren. Hij beheerst alles van fundamentele server techniek tot aan frontend. Hij bouwt letterlijk aan onze toekomst.
Klaar om elkaar te ontmoeten?