Brein wetenschap
Heb jij echt de controle over je eigen gedrag?
Waar ons gedrag vandaan komt was lang een mysterie. Nu we weten hoe het brein werkt kunnen we mensen helpen hun volledige potentieel te ontsluiten.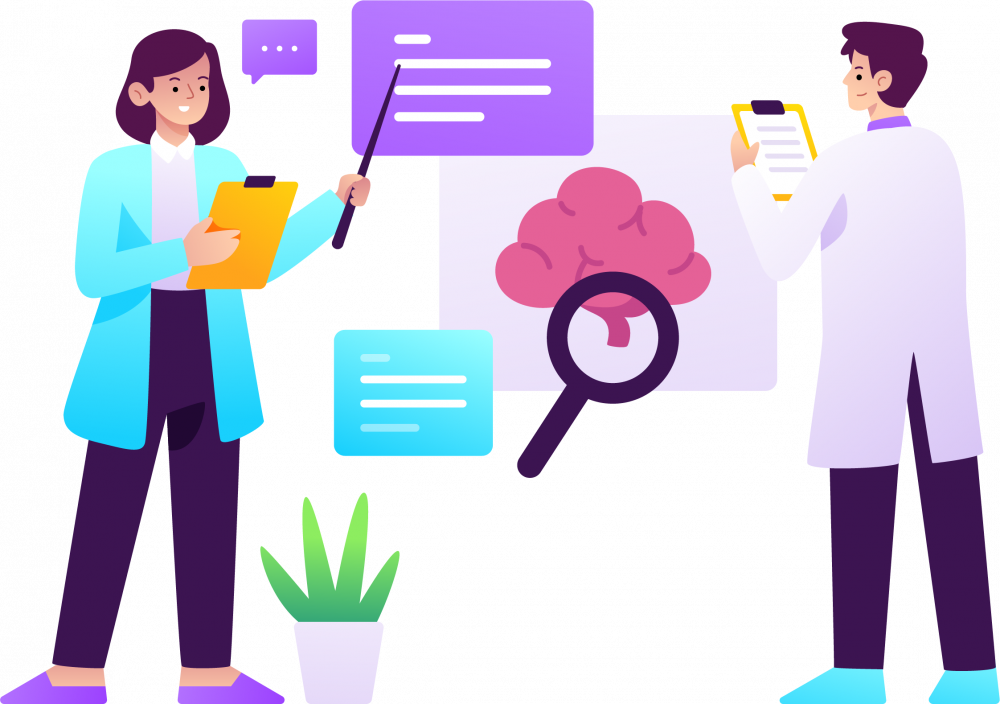 "Je moet je automatische brein begrijpen om grip op jezelf te krijgen."
Maar heel weinig van ons gedrag komt tot stand door bewuste keuzes. Het grootste gedeelte van ons gedrag ontstaat in ons automatische brein. Als je begrijpt hoe aangeboren en aangeleerde eigenschappen ons automatische brein beïnvloeden, (her)pak je de controle over je gedrag en zul je jouw doelen sneller te bereiken.
Ons gedrag komt voornamelijk voort uit ons automatische brein.
Meer dan 95% van wat we doen, doen we zonder er bewust over na te denken. Het komt vanuit ons automatische brein. Dit is een snelle en energiezuinige manier om met de gigantische hoeveelheden data die ons brein moet verwerken om te gaan.

Dit doet ons brein door gebruik te maken van een model gebaseerd op ons DNA en onze latere levenservaring. Normaal gesproken is dit model een blinde vlek. Wij helpen je dit model te ontdekken en leren je er controle over te nemen.

Wist je dat top presteerders die het maximale uit hun brein halen 22% hoger in innovatie, 19% hoger in cognitieve flexibiliteit, en 17% hoger in team creativiteit scoren?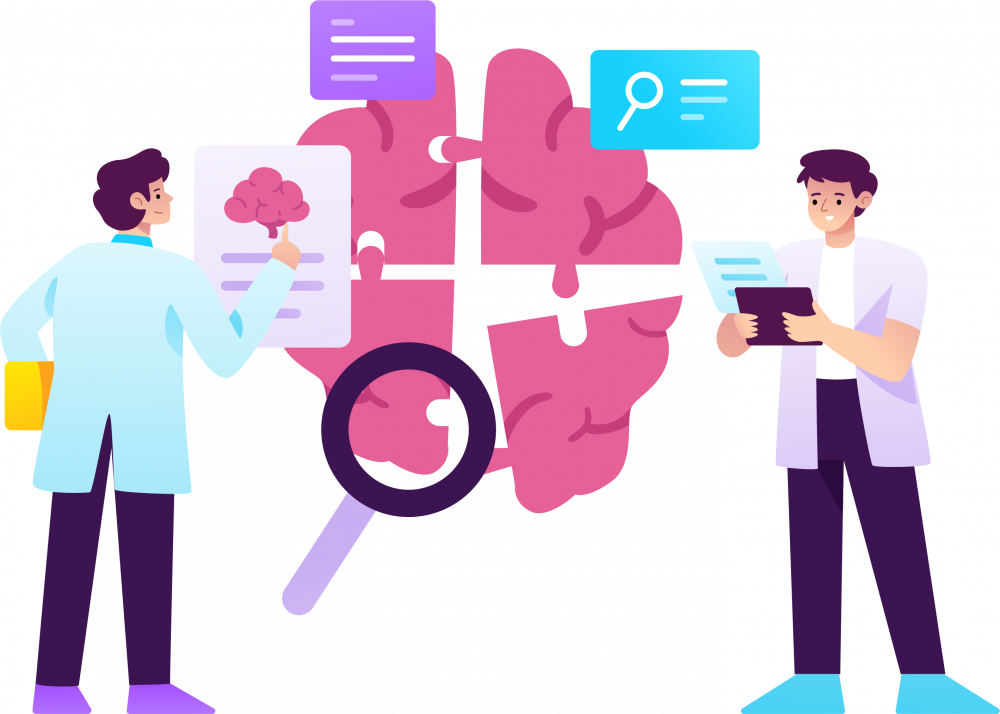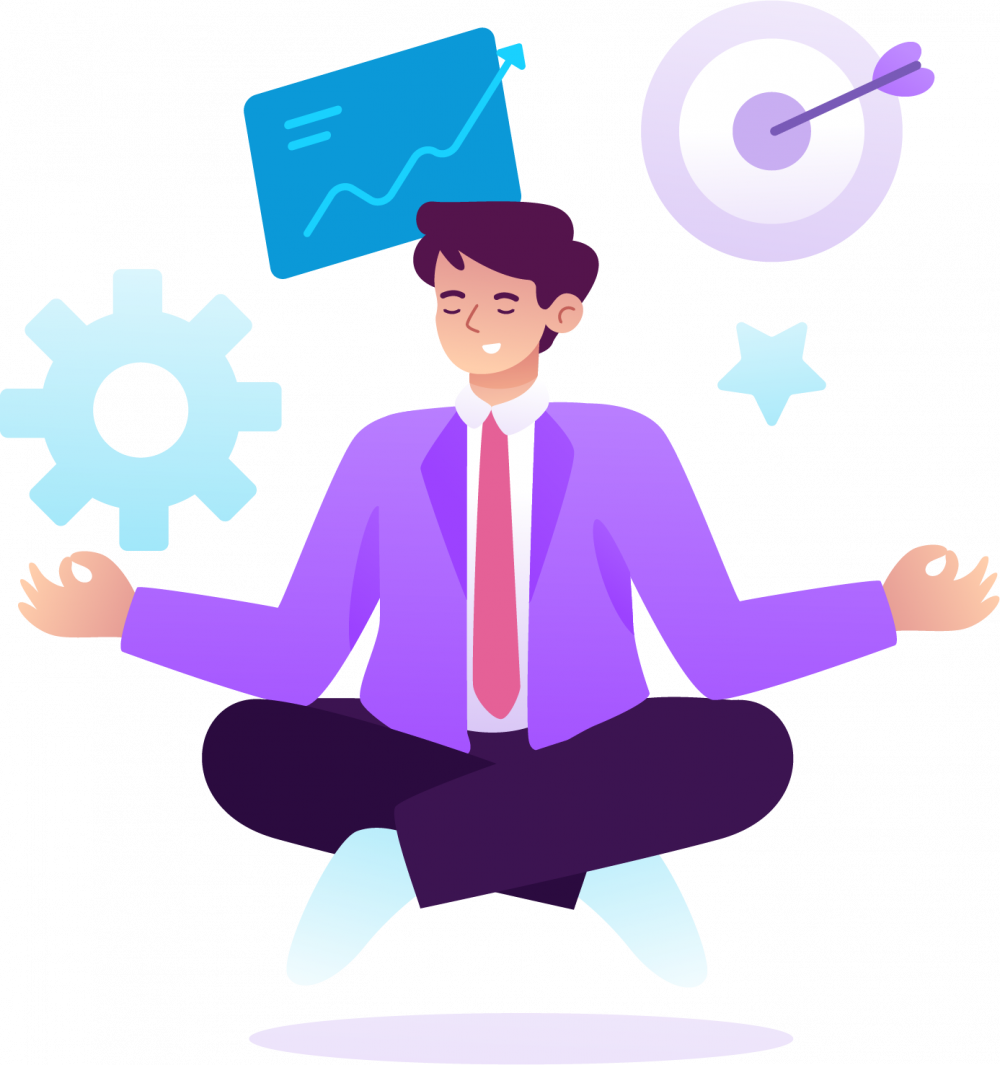 Pak de regie over je automatische brein.
Persoonlijk leiderschap betekent dat je bewust en vanuit intentie je gedachtes, gevoel en gedrag kunt beïnvloeden om je doelen te bereiken. Als je weet hoe je automatische brein werkt, lukt dit beter en kost dit je minder energie.

In een vijfjarige studie vonden onderzoekers dat bedrijven die hun mensen ondersteunden in het ontwikkelen van deze kwaliteiten, wel 60% meer omzetgroei hadden dan de bedrijven die dat niet deden.

Dit type persoonlijk leiderschap stelt mensen in staat om zelfverzekerd, authentiek en congruent te zijn. Het zorgt binnen organisaties voor vertrouwen. En dat leidt weer tot minder werkstress (75%), meer bevlogenheid (76%) en verhoogt de productiviteit (50%).
"De kern van succesvolle organisatieontwikkeling is de kunst van het oprecht en waarachtig luisteren. Om dat te kunnen is kennis van de werking van je brein en het effect daarvan op hoe je luistert en welke taal je brein creëert essentieel."


ontwikkeling van ons automatische brein
De oorsprong van je automatische gedrag.
Het leven vormt ons via verschillende ontwikkelfasen. In elke fase ontwikkel je een nieuw onderdeel van jezelf. Dat betekent dat wie we zijn een combinatie is van aangeboren en aangeleerde eigenschappen. Het een bouwt door op het ander en samen vormen ze iets groters dan alle delen los van elkaar. We noemen dat de 'emergente zelf'.
0 jaar oud

(je wordt geboren met je
genetische drijfveren)
Vanaf het moment van bevruchting functioneren we op basis van voorgeprogrammeerde instellingen vanuit ons DNA. We noemen dit je genetische drijfveren.

We krijgen 50% van ons DNA van elk van onze ouders. Toch kunnen we ons DNA zien als de lessen van al onze voorouders gezamenlijk. Onze ouders hebben immers hun DNA ook weer van hun ouders meegekregen. En die weer van hun ouders. Dit betekent ook dat wij weer 50% van ons DNA doorgeven aan onze kinderen.

Onderzoek laat zien dat in een professionele context, ons DNA in belangrijke mate bijdraagt aan beroepskeuze (40-50%), werkgeluk (36%) en ondernemerschap (48%).
0-3 jaar oud

(je ontwikkelt je
sociale drijfveren)
Hechting aan onze verzorger
In de eerste paar jaar van ons leven zijn we afhankelijk van anderen en ontwikkelen we onze sociale drijfveren.

Ons brein gebruikt onze ervaringen met onze verzorger om een model te ontwikkelen hoe betekenisvolle sociale relaties gevormd en onderhouden worden. Allereerst drijft de beschikbaarheid van onze verzorger onze bereidheid om afhankelijk te zijn en anderen te vertrouwen. Daarnaast ontwikkelen tegelijkertijd aannames over de voorwaarden waaraan we moeten doen zodat onze verzorger ons accepteert. Dit vertaalt in een voorwaardelijk of onvoorwaardelijk zelfbeeld.

Onderzoek laat zien dat onze sociale drijfveren in een professionele context een belangrijke invloed hebben op de manier waarop we leiden (en volgen), onze weerbaarheid tegen stress, hoe we verbinden met anderen en hoe we omgaan met conflicten.
3-25 jaar oud

(je ontwikkelt je
persoonlijke drijfveren)
Persoonlijke ontwikkeling
Als je eenmaal wat beter en onafhankelijk kunt rondwegen, ga je ontdekken at je energie geeft. In die periode ontwikkel je jouw persoonlijke drijfveren.

We brengen onze tijd door met mensen die onze passie delen, maar ook met mensen die dat niet doen. Gedurende deze periode (tot ongeveer 25 jaar oud) vormen we onze persoonlijkheid. Persoonlijkheid komt van het Latijnse woord 'persona', wat masker betekent. Je persoonlijkheid is daarom een soort masker van specifiek gedachte-, gevoels-, en gedragspatronen die je helpen op een prettige manier in verbinding te staan met de wereld om je heen.

Onderzoek laat zien dat onze persoonlijkheid een belangrijke rol speelt in onze prestaties op de werkvloer. Het helpt ons begrijpen in welke context, welke rol, en met welke mensen we succesvol en bevlogen blijven.
21+ jaar oud

(je ontwikkelt je
professionele drijfveren)
Als we een professional zijn
Professionele ontwikkeling
Vanaf het moment dat we gaan werken beïnvloeden onze ervaringen op de werkvloer onze professionele drijfveren.

Gedurende onze carrière hebben we momenten dat het goed gaat, maar ook onze mindere periode's. Ons brein gebruikt deze ervaringen om onze houding ten opzichte van ons werk te vormen. Onze professionele drijfveren zijn relatief vloeibaar en zijn zeer tijds- en contextafhankelijk. Dit betekent dat ze snel (kunnen) veranderen, afhankelijk van de rol waarin je werkt, de mensen met wie je werkt, of de organisatie waarvoor je werkt.

Onderzoek laat zien dat onze professionele drijfveren ons werkplezier en de bereidheid om voor een organisatie te werken flink beïnvloeden. Ze beïnvloeden ook de manier waarop mensen hun werk-privé balans ervaren. Je professionele drijfveren in lijn brengen met de juiste context leidt ertoe dat mensen zingeving in hun werk ervaren.
Om je gedrag te veranderen hoef je jezelf niet te veranderen. Je moet aleen herdefiniëren hoe ervaringen uit het verleden jouw gedrag in het heden beïnvloeden. Als je dat weet kun je dit in lijn brengen met je doel en koppelen aan meer zingeving.
Neuro Econoom/ Oprichter BrainCompass
Bekende misvattingen over het brein.
Benieuwd hoe wij je kunnen helpen groeien?